SERVICE REQUEST FORM:
Please fill out the form below and provide as much detail as possible. The more details you provide, the faster we can ensure your facility's needs are addressed in a timely manner. Thank you.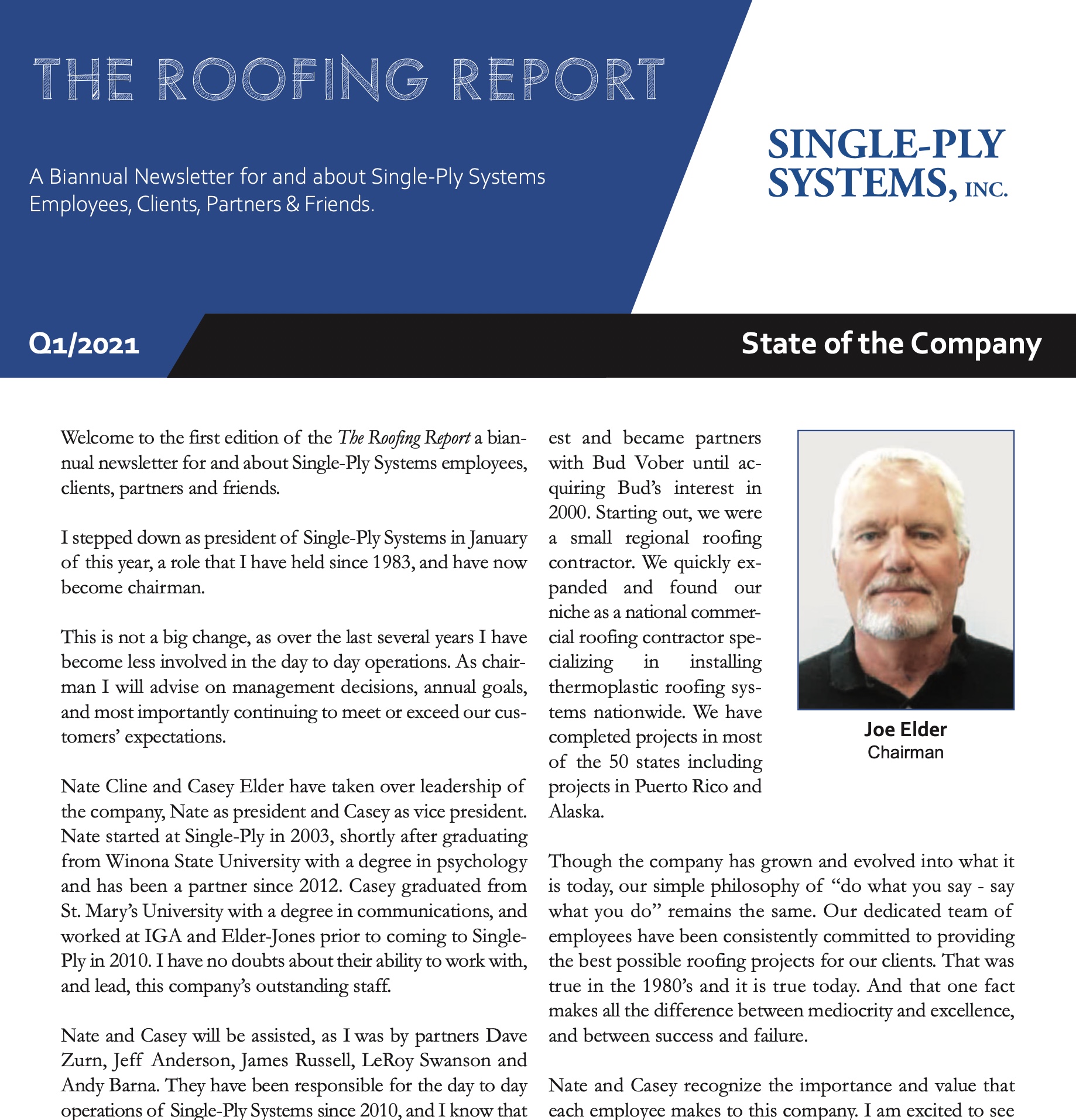 Download the latest issue of "The Roofing Report" to learn about important company news and see some of our latest work.